Shisha Cross Body Bag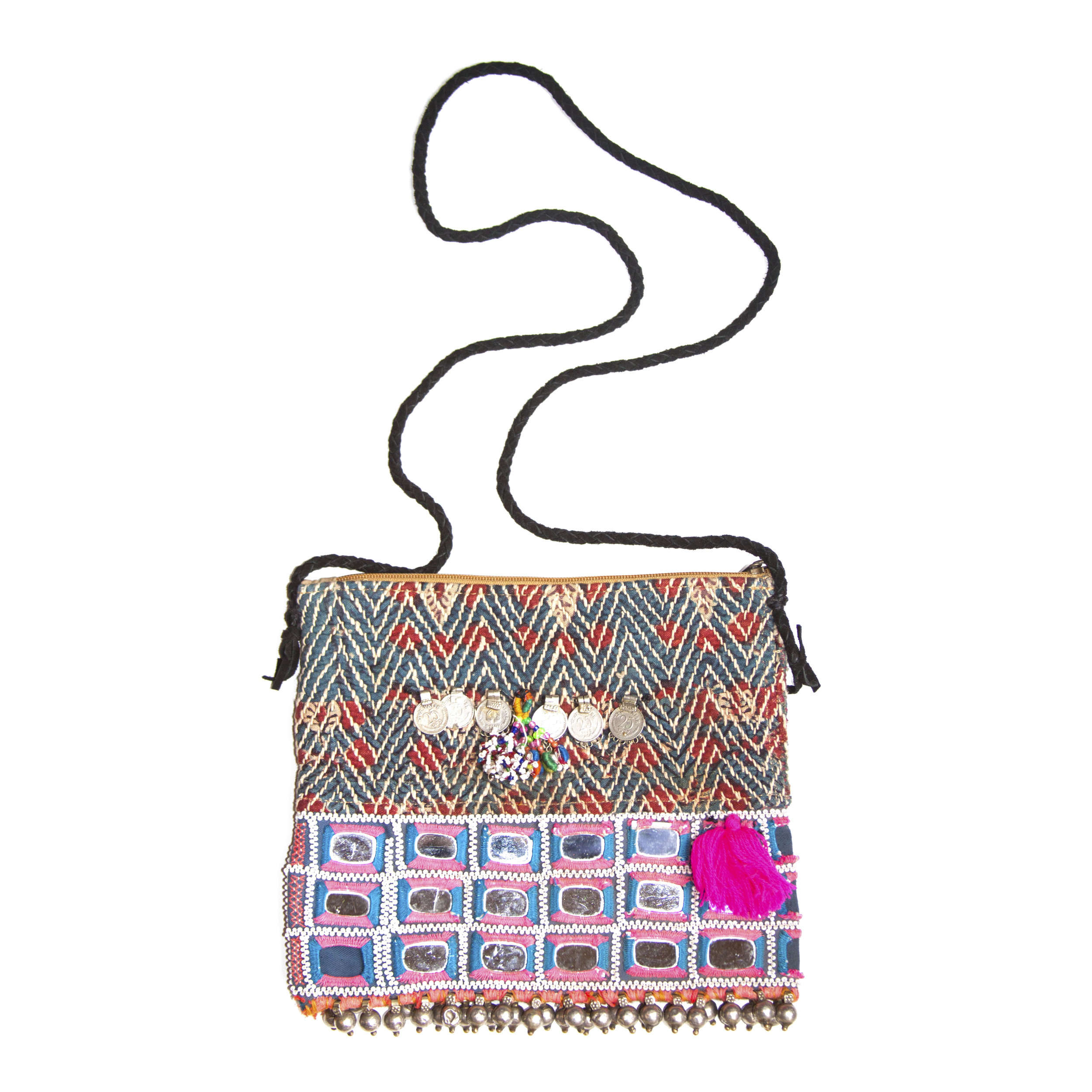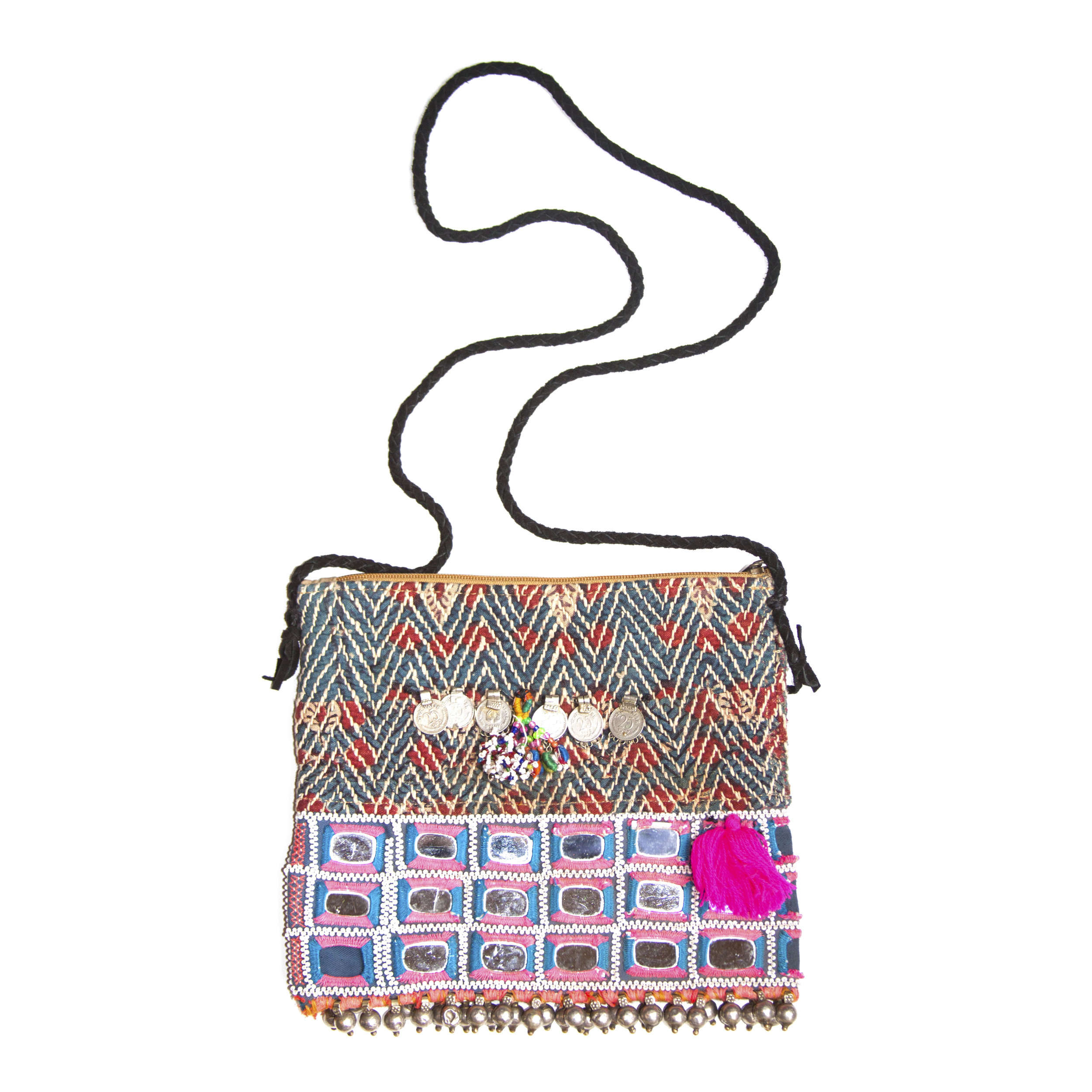 Shisha Cross Body Bag
May be worn as a Large Clutch or a Cross Body bag.
Handmade in Rajasthan, India
"Shisha" or "mirror-work" is an embroidery style that features small pieces of mirrors throughout a design. This technique was first used in India during the 17th-century. Our designs are made by hand in Rajasthan, the very region where shisha embroidery was first practiced. The people of Rajasthan and neighboring regions believed that a piece of fabric embroidered with mirrors had the power to protect the home from evil spirits.